This past Saturday night (Feb. 12th, 2022), Lauren Alaina was inducted as the latest member of the Grand Ole Opry!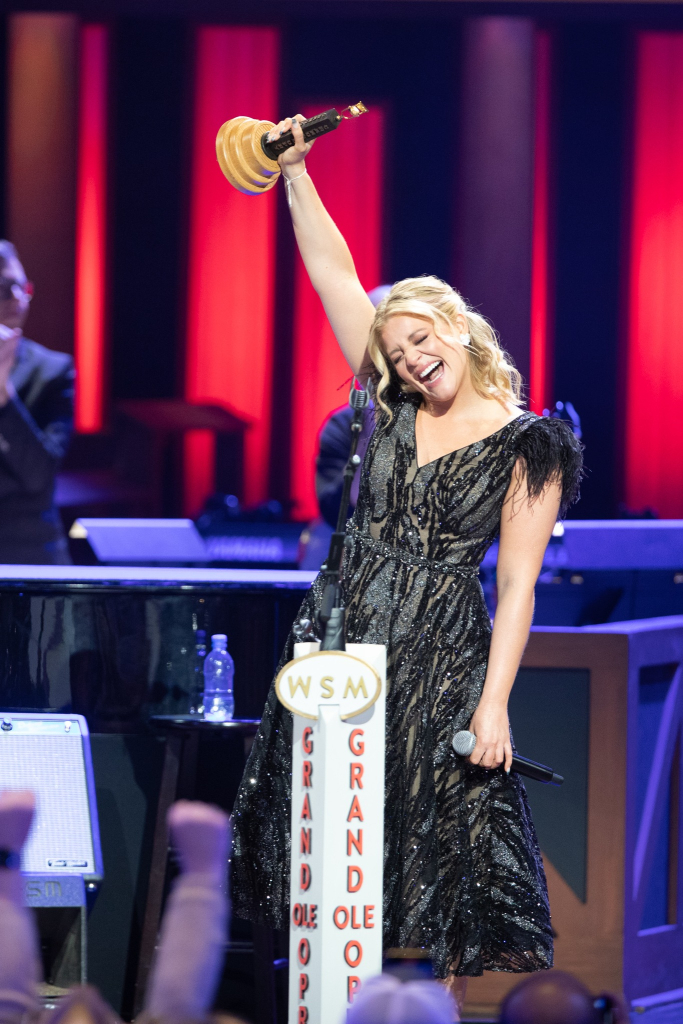 Lauren says, "Most little girls dreamed of their weddings…I dreamed of this."
Lauren made her official Opry debut on June 6th 2011, and on December 18th 2021 she was invited to be a member by one of her musical heroes, Trisha Yearwood.
Saturday night Trisha was back to induct the woman she calls "Jr." into the Grand Ole Opry…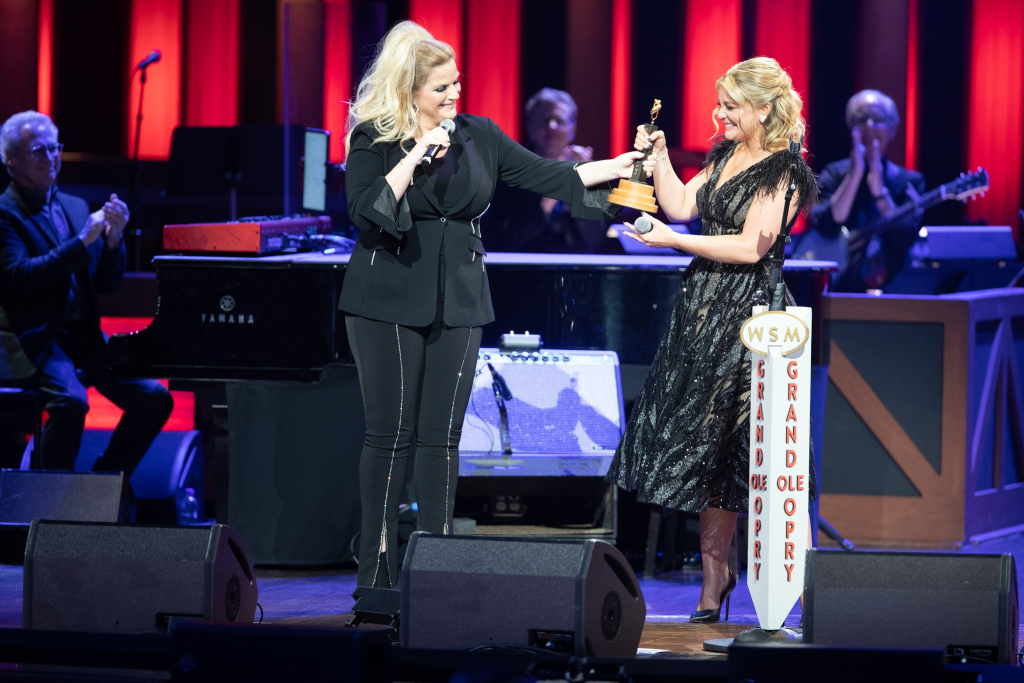 Another musical hero of Lauren's passed along a message of congratulations as a video of Dolly Parton played – after watching it, a visibly ecstatic Lauren said, "She said my name"!
Check out the moment when Trisha welcomes Lauren into the Opry family here…
Lauren opened the Saturday night Grand Ole Opry broadcast with her song "Getting Over Him" – check out the music video that includes her duet partner on the song, Jon Pardi.
Photo Credit: Chris Hollo