Mickey Guyton has a huge performance coming up in about a week and half as it was announced that she will be kicking off Super Bowl 56 by singing the National Anthem as the LA Rams play the Cincinnati Bengals on February 13th.
Mickey shared, "Look at God. I am shook, I am grateful, I am praise dancing…So excited to be singing the national anthem at SBLVI on February 13th!"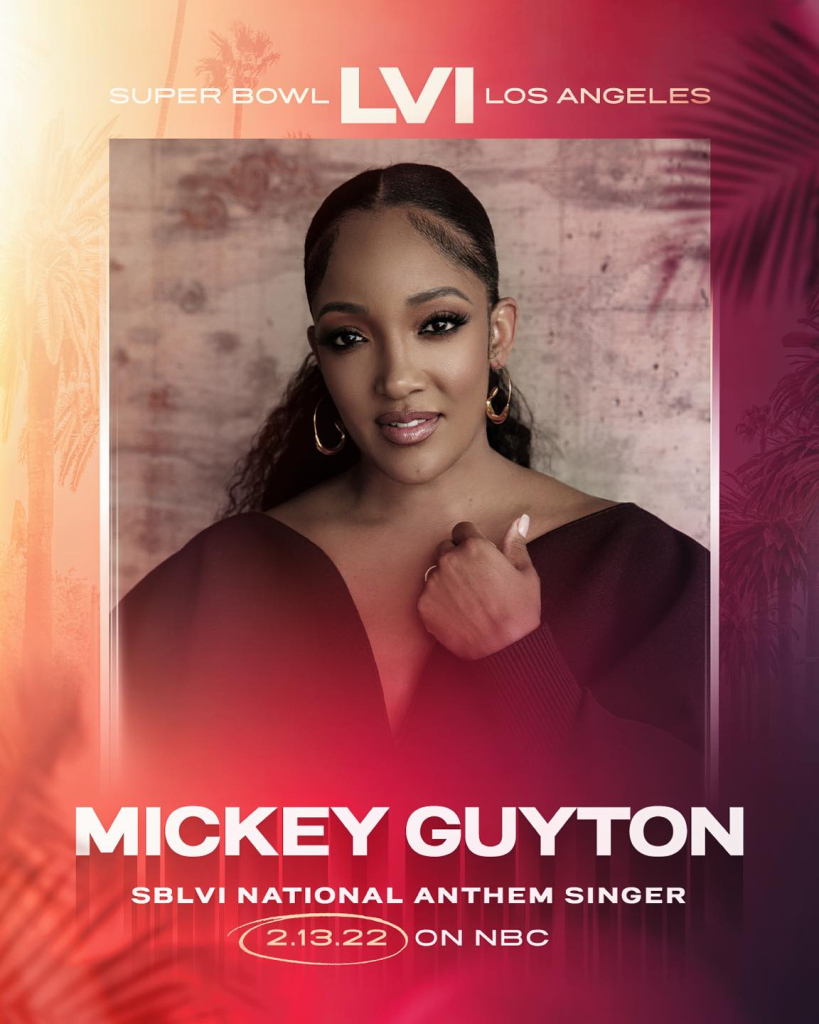 Mickey got a big boost of confidence from Faith Hill, who during her appearance on The Late Show with Stephen Colbert, shared that she's a huge fan of Guyton's. Faith promised that Mickey will "slay it" when it comes to the National Anthem.
Faith speaks from experience as she sang the National Anthem at the Georgia Dome in Atlanta during Super Bowl 34 in 2000 when the Tennessee Titans came up one yard short against the then St. Louis Rams.
In sharing Faith's comments, Mickey commented "I'm sobbing."
I'm sobbing!!!! https://t.co/fMvoVj4vUx

— Mickey Guyton (@MickeyGuyton) February 2, 2022
Mickey's album Remember Her Name is available now – featuring the title track…
Photo Courtesy of Mickey Guyton