If you're planning a trip to Nashville in 2022 you might want to stop by the Country Music Hall Of Fame & Museum and check out their new exhibit American Currents: State Of The Music.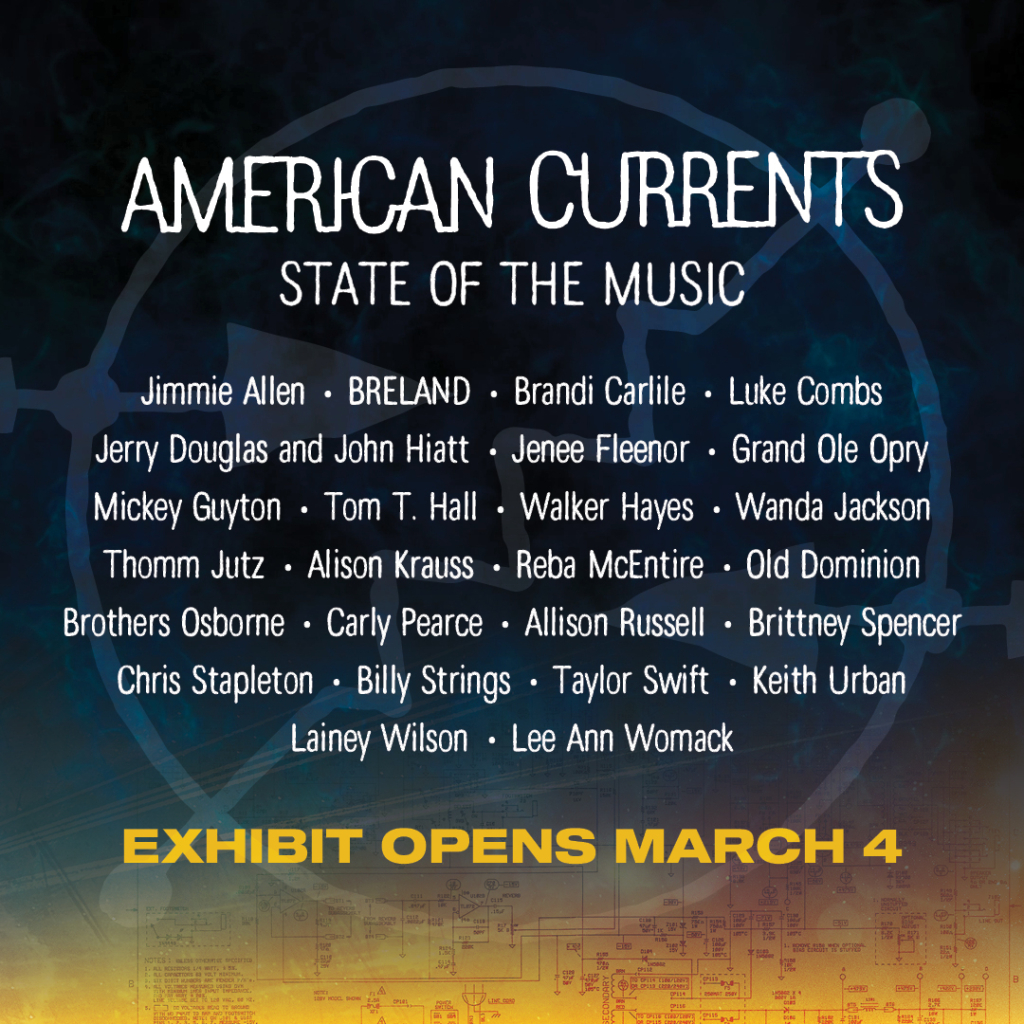 The exhibition, which opens March 4th, and runs until February 5th, 2023, celebrates "artists, musicians, and songwriters who have shaped the broadly defined genre of country music."
The Country Music Hall of Fame shares, "Through this annual exhibition, the Museum documents country music's evolving history, diverse sounds, and broad cultural influence. In another year characterized by the complexities of the pandemic, the continued pursuit of social justice and more, country music stood out as a microcosm of American culture. The new installment of American Currents offers perspectives on music and events that shaped the genre in 2021."
Those recognized in this year's American Currents: State of the Music are: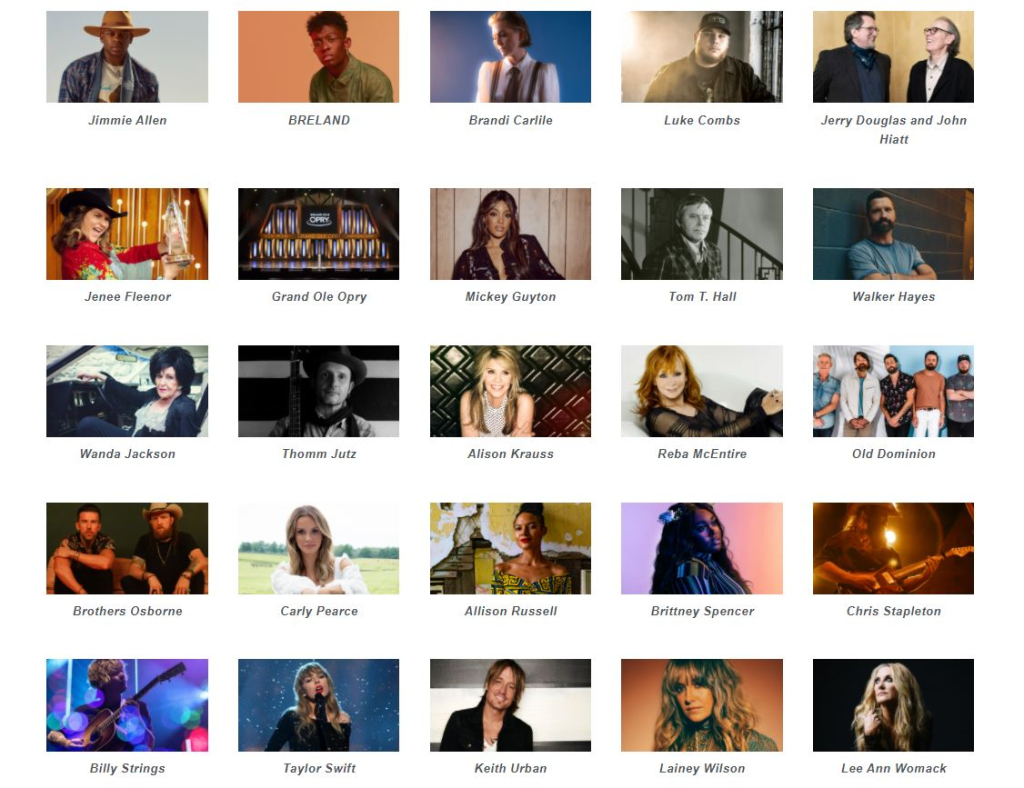 The Hall also says that…a portion of the exhibit titled "Unbroken Circle" will highlight artists and their musical connections, including those who have influenced them or share musical perspectives. Featured pairings include BRELAND and Keith Urban, Thomm Jutz and Tom T. Hall, Brittney Spencer and Reba McEntire, and Lainey Wilson and Lee Ann Womack.
The exhibition American Currents: State of the Music runs March 4, 2022, through February 5, 2023, at the Country Music Hall of Fame and Museum in downtown Nashville.
Photos Courtesy of Country Music Hall of Fame, Jimmie Allen, Carly Pearce, Walker Hayes.