Lauren Alaina made her Grand Ole Opry debut in 2011, shortly after finishing her time on American Idol.
Now a decade later, on December 18th 2021, Lauren was invited to be a member of the Opry by one of her musical idols – Trisha Yearwood.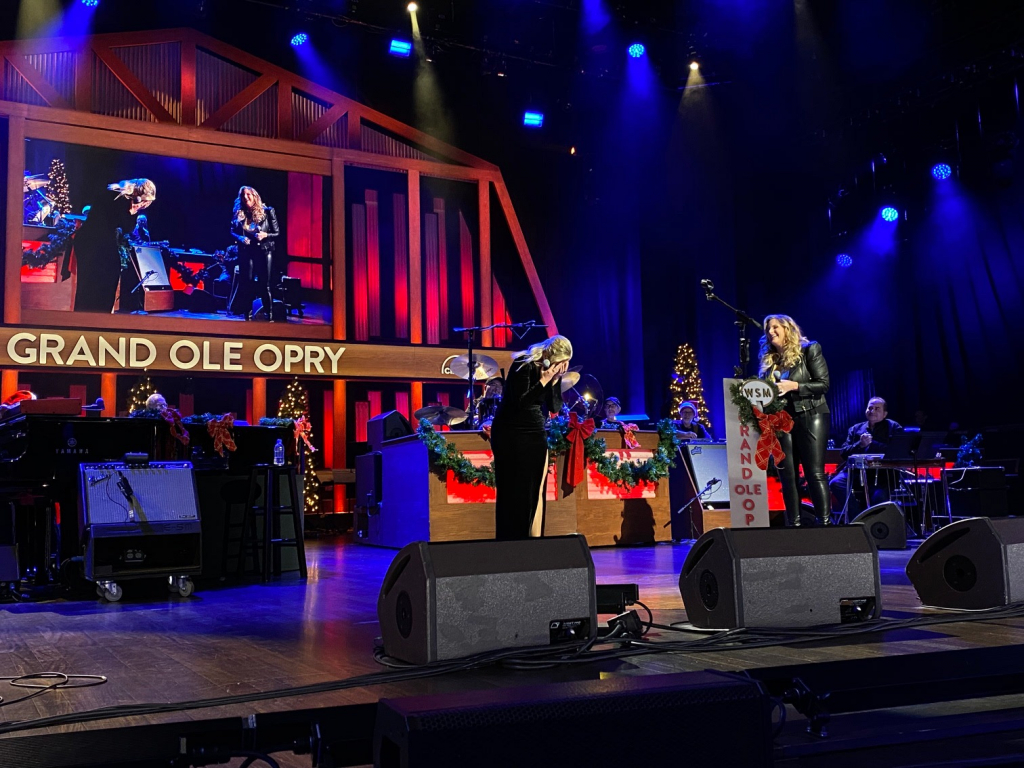 When it comes to her relationship with Trisha, Lauren says, "I don't know how this has happened to me…but Trisha Yearwood is my friend. I'm serious. I cannot believe that. She's my friend…and she's got me saved in her phone as 'Junior' – because she calls me 'Trisha Junior'."
Lauren adds, "She's been a great mentor."
Watch the very special and emotional moment here…
Look for the Grand Ole Opry to make it official in 2022 as Lauren Alaina will be inducted as the newest member.
Photo Courtesy of Grand Ole Opry