Did you catch Janet Jackson Night on this week's Dancing With The Stars?
The stakes were very high going into tonight's episode as there was going to be a double elimination before the semifinals next Monday.
Jimmie Allen's night started with him and partner Emma Slater dancing a Cha-Cha to Janet Jackson's "Escapade."
Jimmie and Emma scored their lowest total in weeks with 32 out of a possible 40 points.
Then the country music star and his partner went against Olympic gymnast Suni Lee and her dance partner Sasha Farber in a Dance-Off, performing the Salsa to Janet Jackson & Daddy Yankee's "Made For Now (Latin Version)"
Sadly, Jimmie's dancing days are done as he and Emma were eliminated, along with social media personality Olivia Jade and her dancing partner Valentin Chmerkovskiy.
Reflecting on his time on the show, Jimmie shares "Oh, my experience on Dancing With The Stars has been super fun. It's hard, I'm not going to lie, it's hard work, probably one of the hardest things I ever had to do but it's been fun. I met a lot of great people, some life long lasting friendships, and just learned a lot about myself. I feel like when you do something you've never done and you start to do it well, you start to realize that with hard work and dedication there's a lot of things you can accomplish."
Later this week Jimmie will be trading his dancing shoes for his musician hat as he one of the performers on Wednesday's 55th Annual CMA Awards.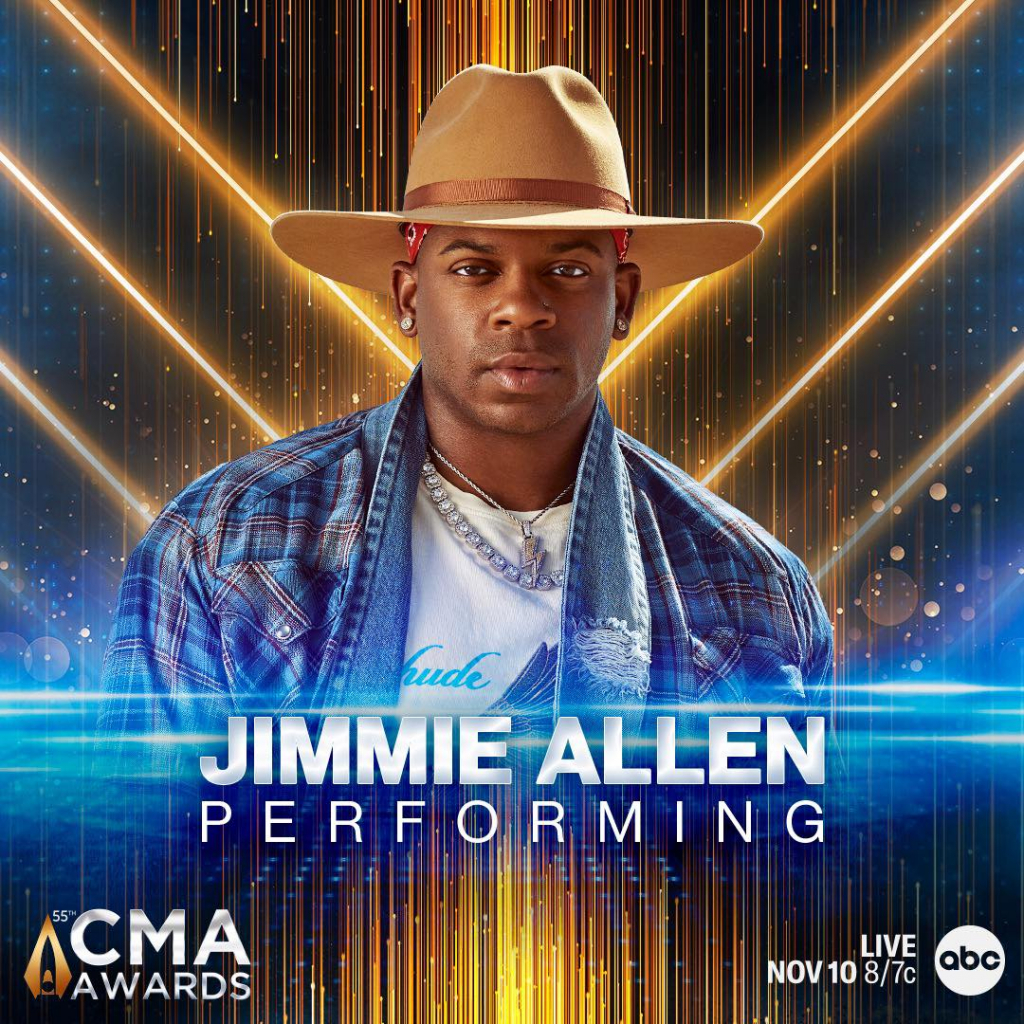 Jimmie is also up for the CMA Award for New Artist Of The Year.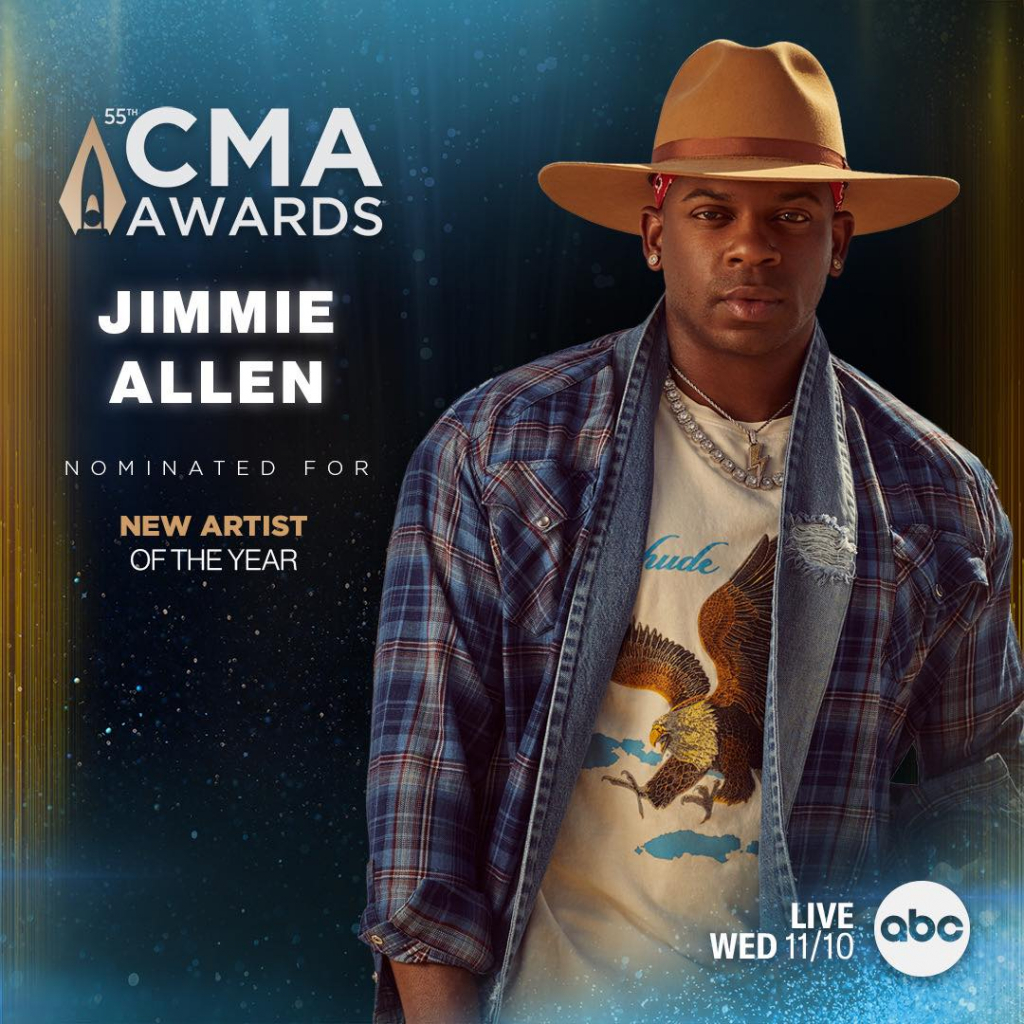 Plus Jimmie Allen and Brad Paisley continue to climb the country music airplay chart – this week they're at number-11 with "Freedom Was A Highway."
Headline Photo Courtesy of Jimmie Allen
Additional Photos Courtesy of the CMA Awards