Are you a huge fan of Halloween? What was your favorite costume? Do you have a favorite candy?
Country music stars share some of their Halloween memories…
Jason Aldean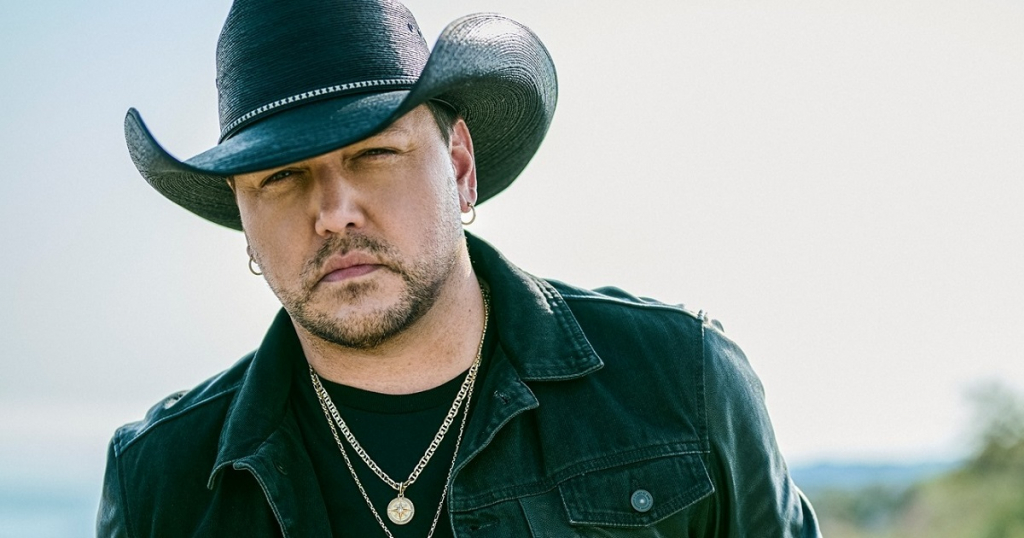 Jason Aldean and his wife Brittany always make sure to have a great Halloween to remember…and this year is no different as they went all out as Kenny and Dolly Aldean…
Credit: Justin Mrusek
Russell Dickerson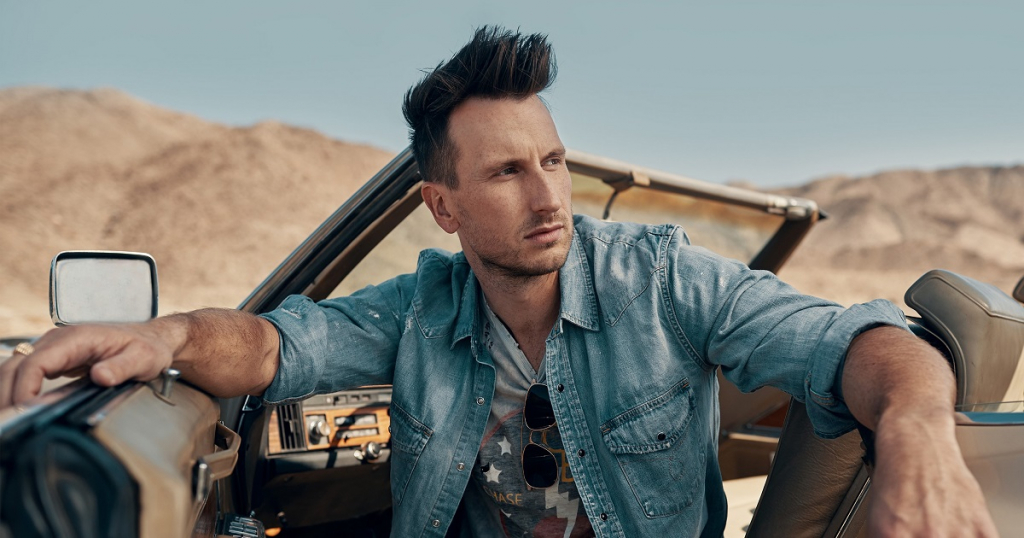 Russell Dickerson shares one of his favorite Halloween costumes that was completed by his wife, Kailey, "One of my favorite Halloween memories was when my wife and I dressed up as Southwest flight attendants. We were flying Southwest so much that year we had to do it. Shout out to Southwest for giving us all of the pretzels, peanuts, napkins and cocktail stirrers to help make it happen!"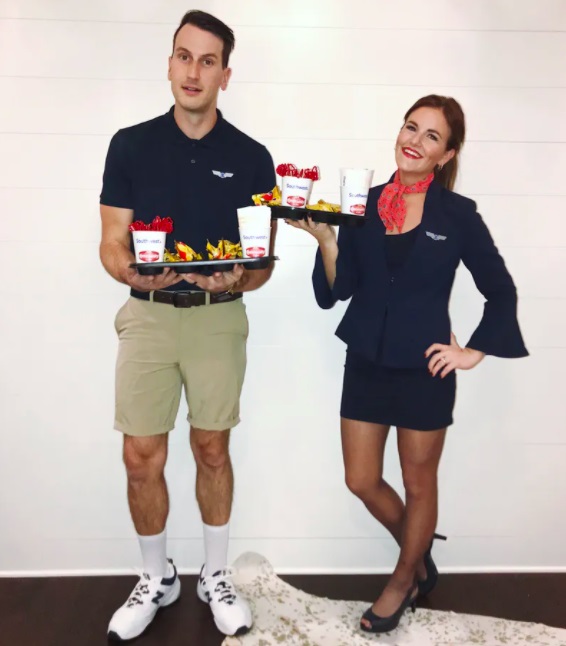 When he's not handing out snacks, what is the candy that Russell would like dropped in his trick-or-treat bag, "Reece's Peanut Butter Cups. Hands down, best ever!"
Luke Combs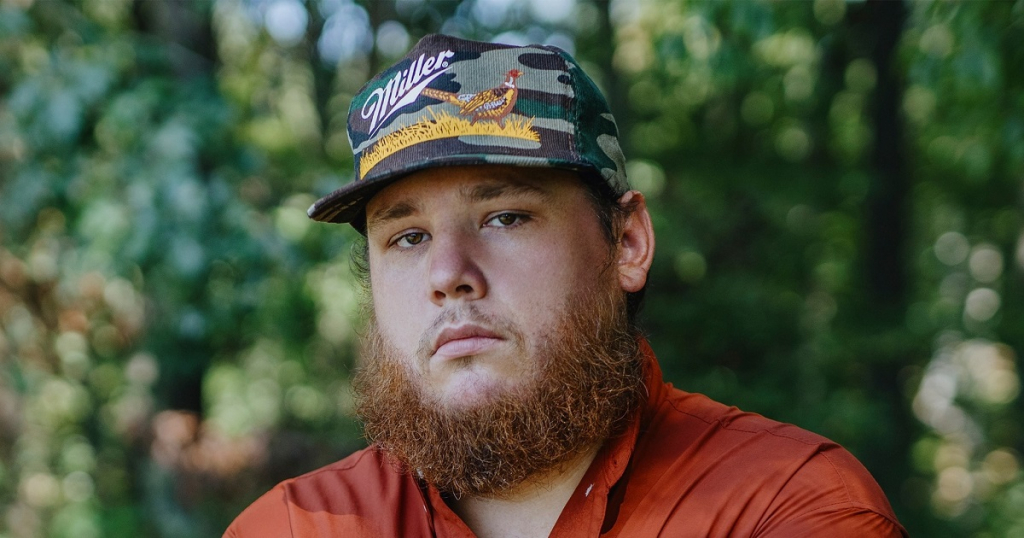 Luke Combs shares his favorite Halloween candy, "Man, you know what I love…and I can't believe I thought of this, I love those caramel apple suckers, man. Those things are great and, they get all stuck in your teeth and everything. I don't know why I like 'em so much but I always loved those as a kid. You don't see those too often."
One Halloween, Luke had a plan to hand out those caramel apple suckers…that didn't end as he planned, or did it? "I lived in an apartment complex at the time, and I'm like 'y'know I'm gonna get a bag of these because the trick-or-treaters are gonna love these.' I had one trick-or-treater, and I gave him like five, and then I had this whole bag (laugh), and I think I knew when I bought'em, no ones gonna come trick-or-treating in my apartment. (laugh) So, I think I was a little bit guilty of subconsciously of buying those and knowing I'd get to eat all of them if I bought them. (laugh)"
Carly Pearce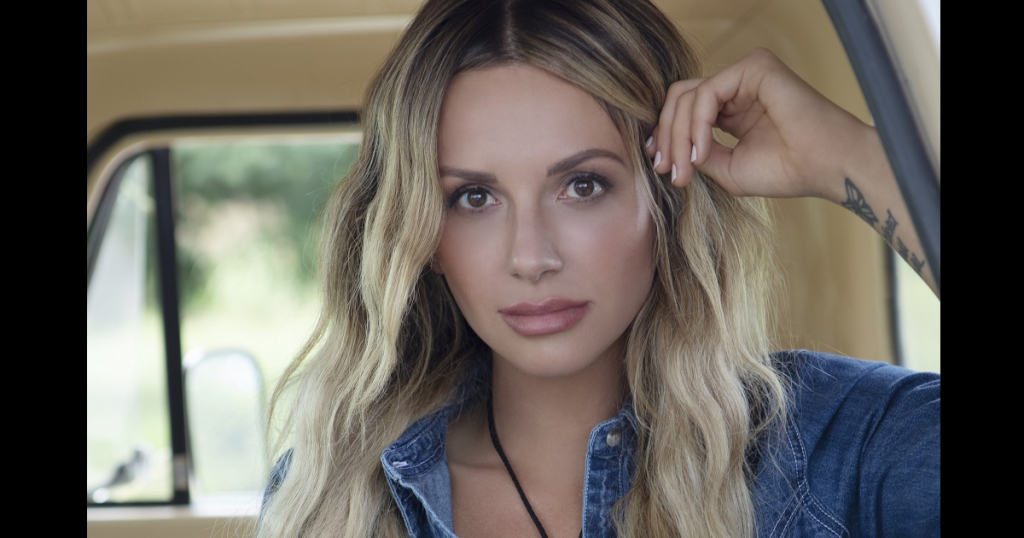 Carly Pearce is a big fan of the Trick-Or-Treating holiday, "Halloween is always a great excuse to indulge a little. I've always loved candy corn and of course, you can never go wrong with any kind of chocolate!"
Carly might have been handed down her love it it from her mom, "When I was growing, my mom always threw the most amazing Halloween parties. She would go all out, from the decorations all the way to the food, to make the parties such a fun and memorable time for my friends and me."
When it comes to her favorite costume, all Carly has to do is click her heels and say "There's no place like home" – "Dorothy from the Wizard of Oz is hands down one of my favorite costumes, I was really proud of how that whole look came together. I love trying to one up my costumes and a few years back I even enlisted a friend's dog to be the Toto to my Dorothy!"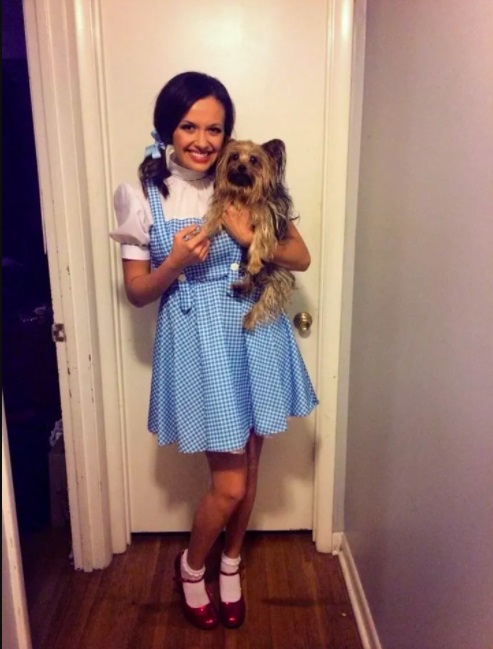 Kane Brown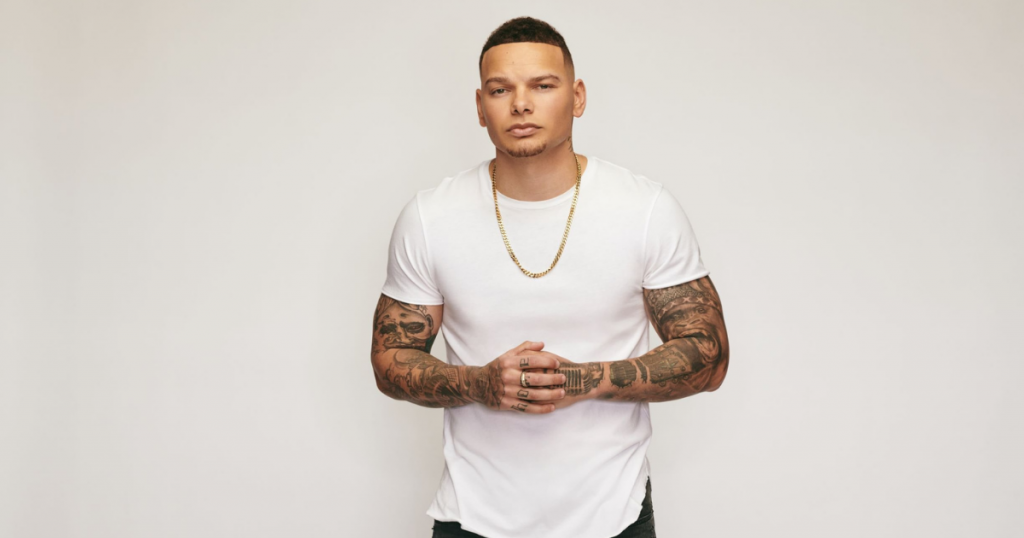 Kane Brown shared a frightfully good time he recently had with his daughter, with the message, "Happy Halloween I hope Kingsley doesn't scare you as bad as she did me"
Jordana Bryant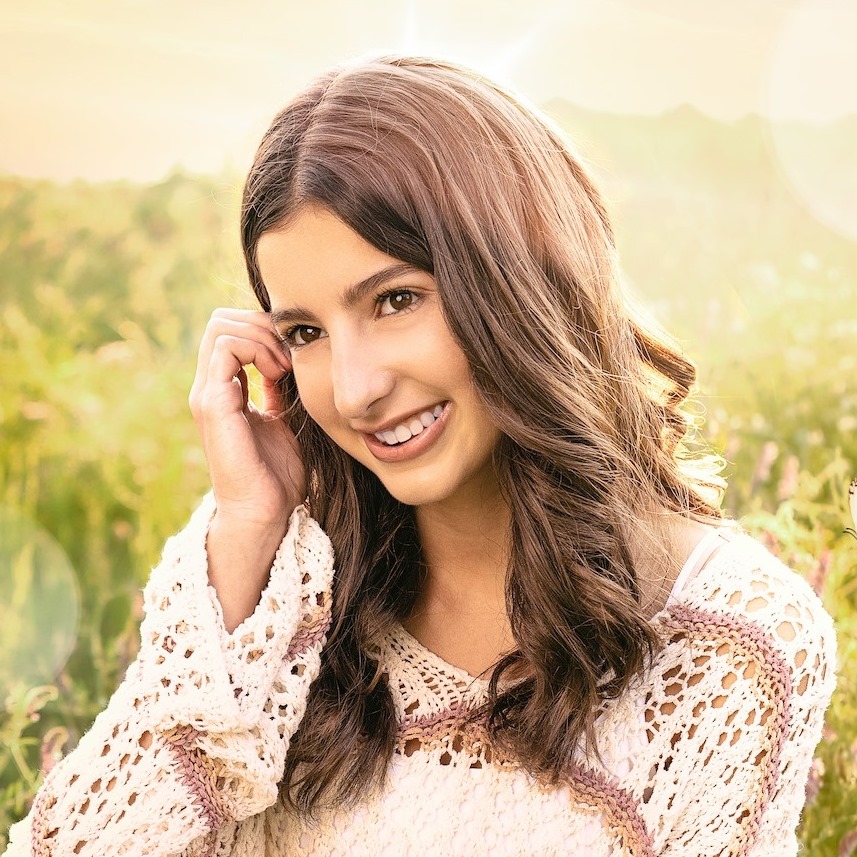 Jordana Bryant is all about decorating for the trick-or-treat holiday, "My favorite Halloween memory is probably carving pumpkins with my family. I've always loved getting ready for holidays and decorating, so carving pumpkins was something I looked forward to for months as a kid! Even when I could barely hold the pumpkins up, I remember my dad would hold my hand and help me carve them into whatever crazy designs I came up with! Even now, I still love carving pumpkins with my dad and painting pumpkins with my mom!"
After the pumpkins were all carved, it was costume time – so, what was Jordana's favorite one growing up, "Oh wow, that's tough! I think my favorite Halloween costume was probably from when I was twelve. My school was doing a homemade costume contest, and I was determined to be super creative and win, so I decided to be a makeup desk (super random, right?!) I went to Michael's and got all the supplies, and it took so much time, but it was super fun! Sadly I didn't win the costume contest though."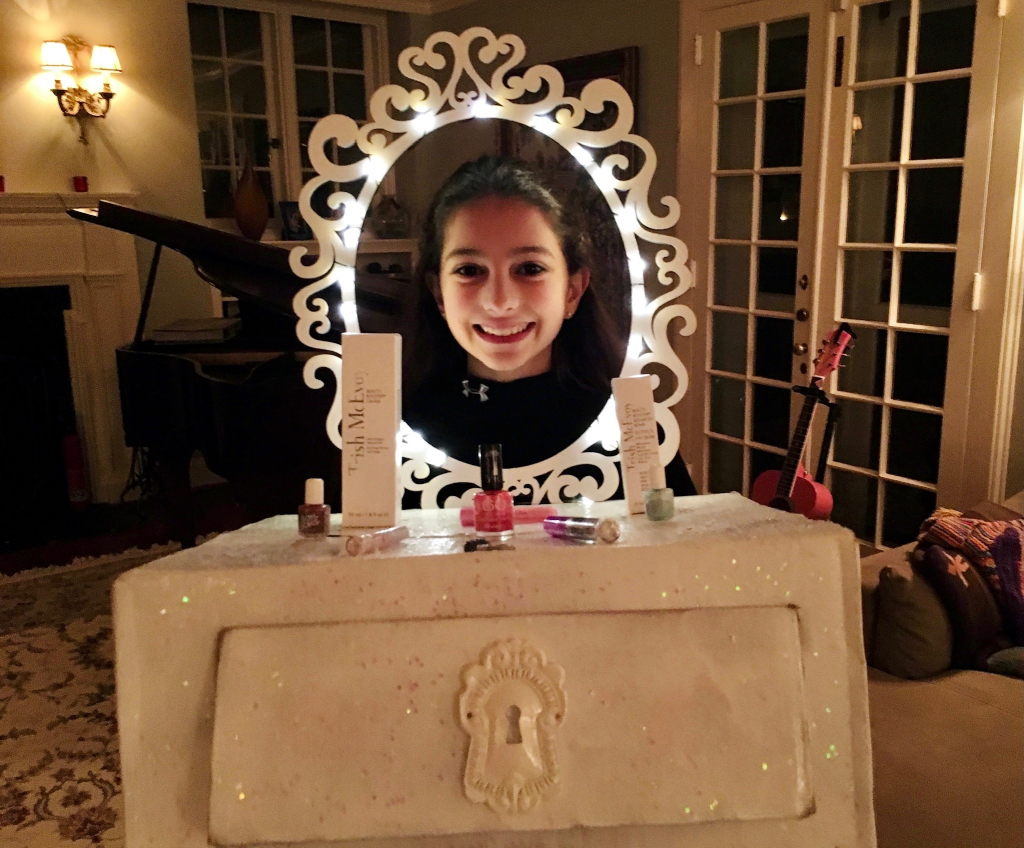 Kelsea Ballerini & Morgan Evans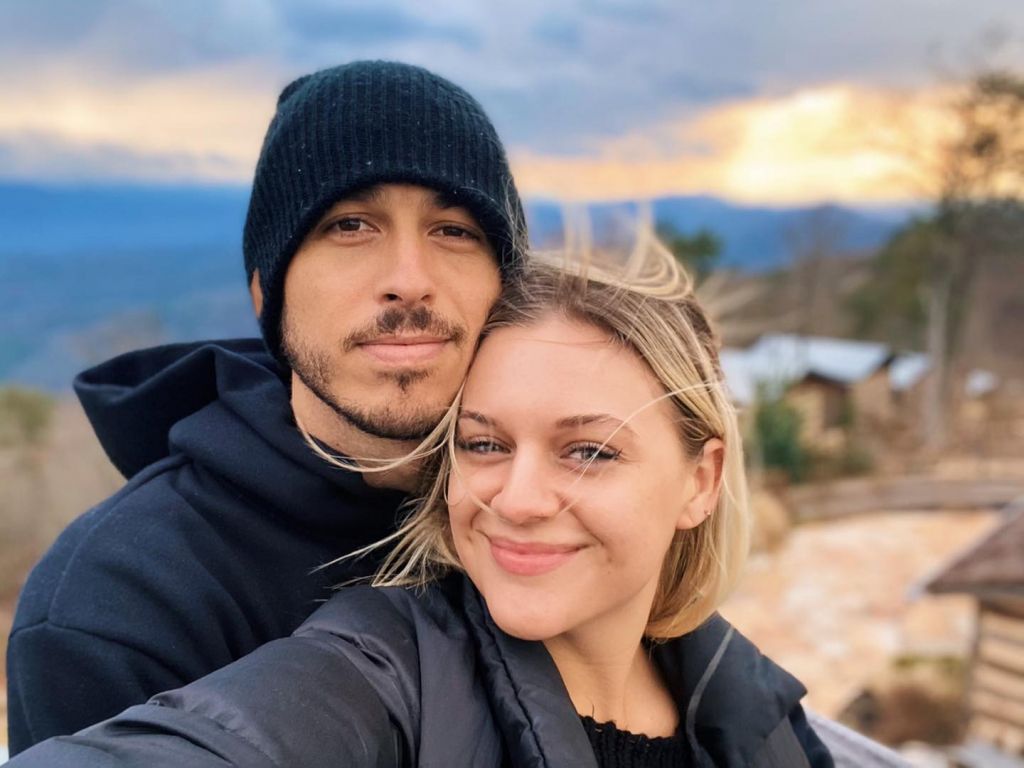 This year Morgan Evans and his band managed to Frankenstein together some Halloween cheer.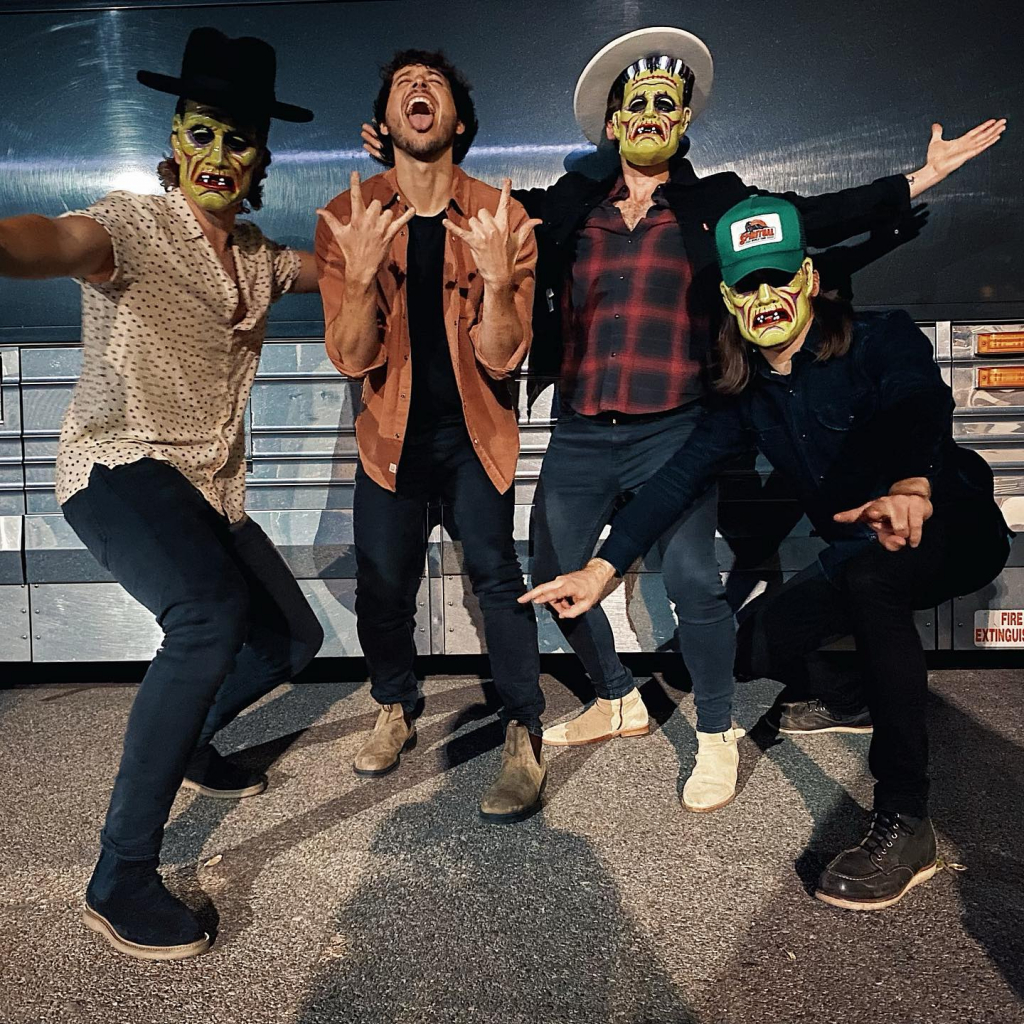 But Morgan shares what happened when a couples costume with wife Kelsea Ballerini didn't go as planned, "Literally ran out of time to blow up the number of balloons it took for 2 costumes, so here we are…a bunch of grapes and the dude that picked 'em. Happy Halloween."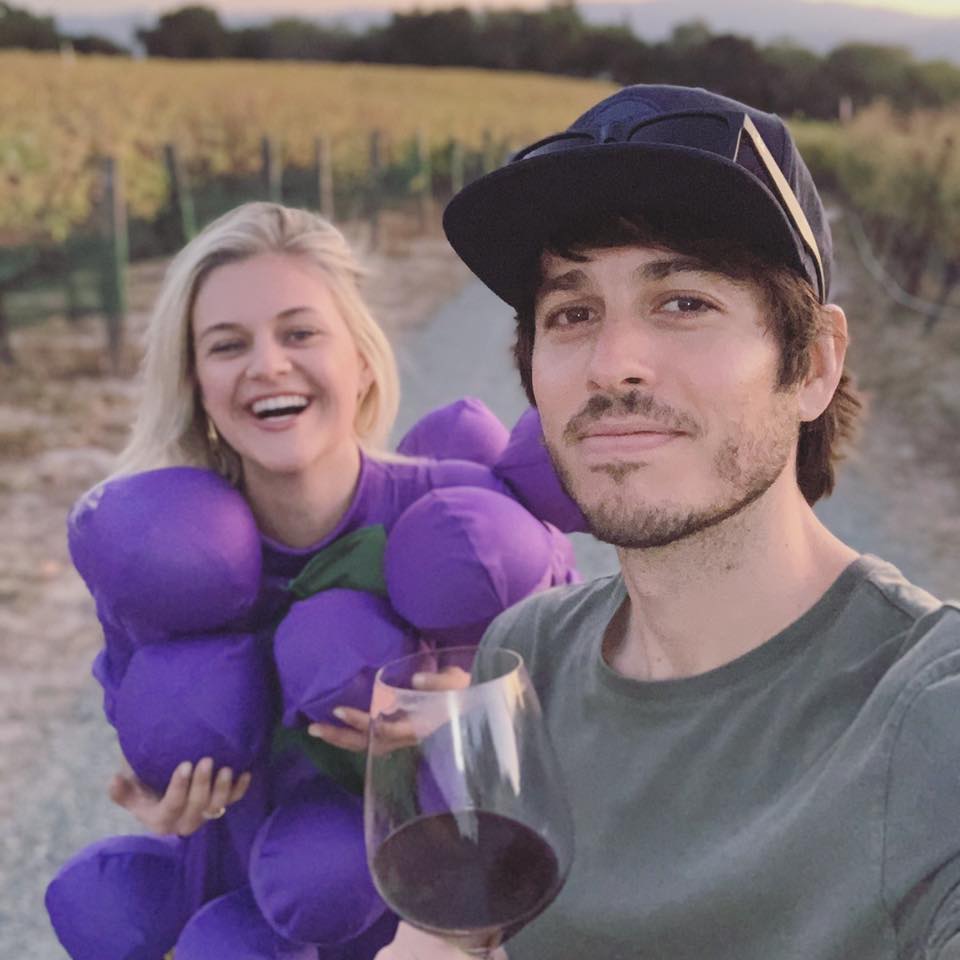 Morgan recalls an improvised Halloween costume that he put together when he was first learning what the holiday was all about, "My most memorable Halloween costume was probably the first…and it was memorable because I didn't realize that it was a thing that grown ups actually dressed up until I moved to America. So, I think I was on my way to a party and I stopped at a CVS and I wrapped my entire body in bandages and I went as a mummy."
Georgia Webster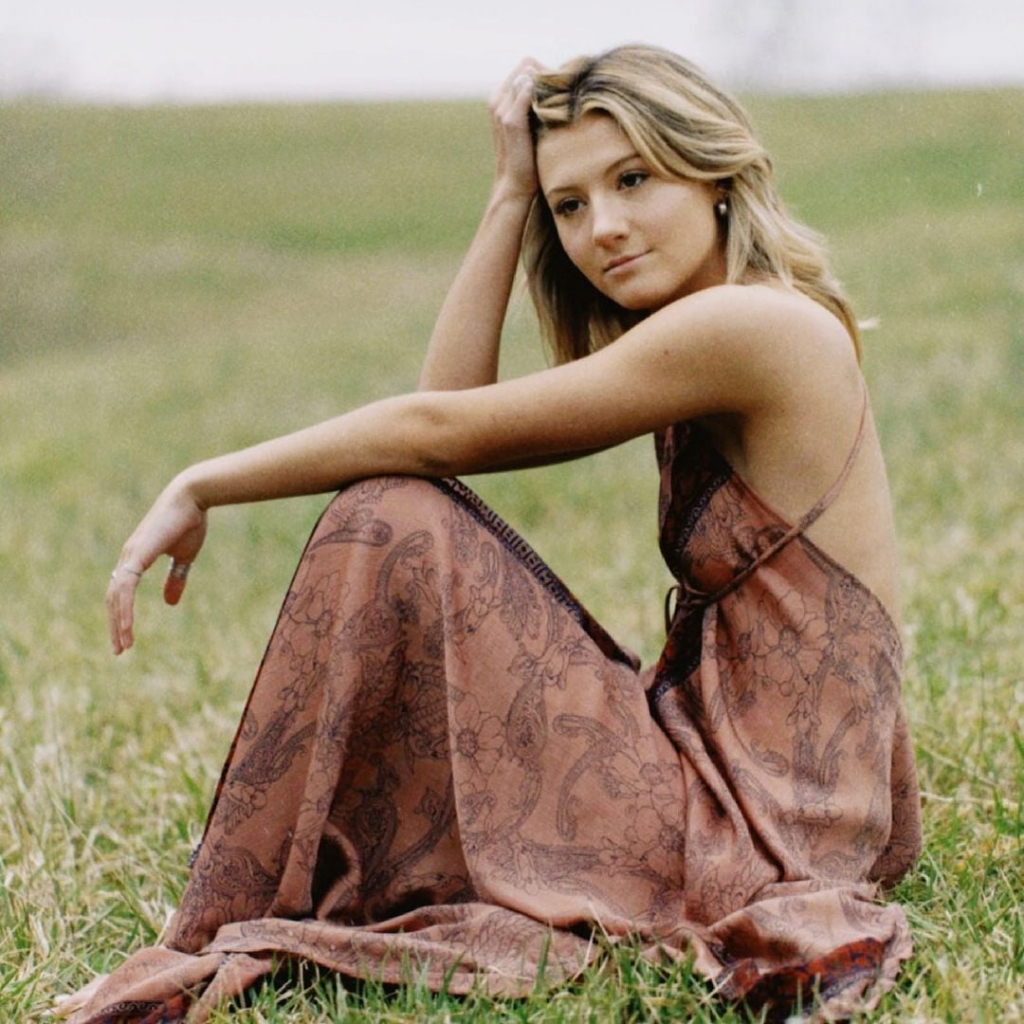 Georgia Webster loves family time and Halloween attractions, "My favorite Halloween memory is going to haunted hayrides with my family / friends and getting Carmel apples."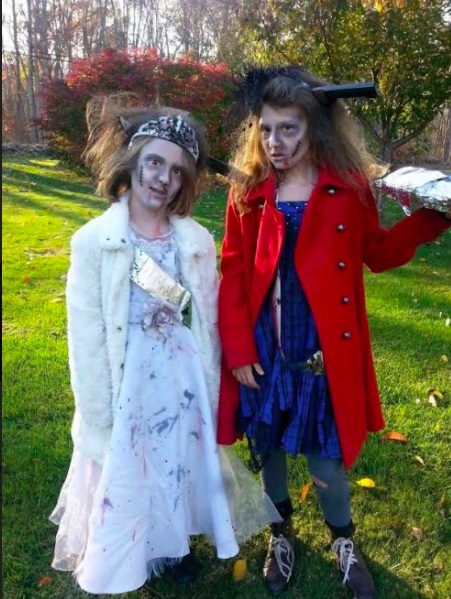 When it comes to dressing up for Halloween, Georgia shares her favorite, "Favorite costume is pictured above. My mom did my sister's and my makeup" and the treat she was hoping to get, "My favorite candy is anything chocolate. Hershey's especially."
Lady A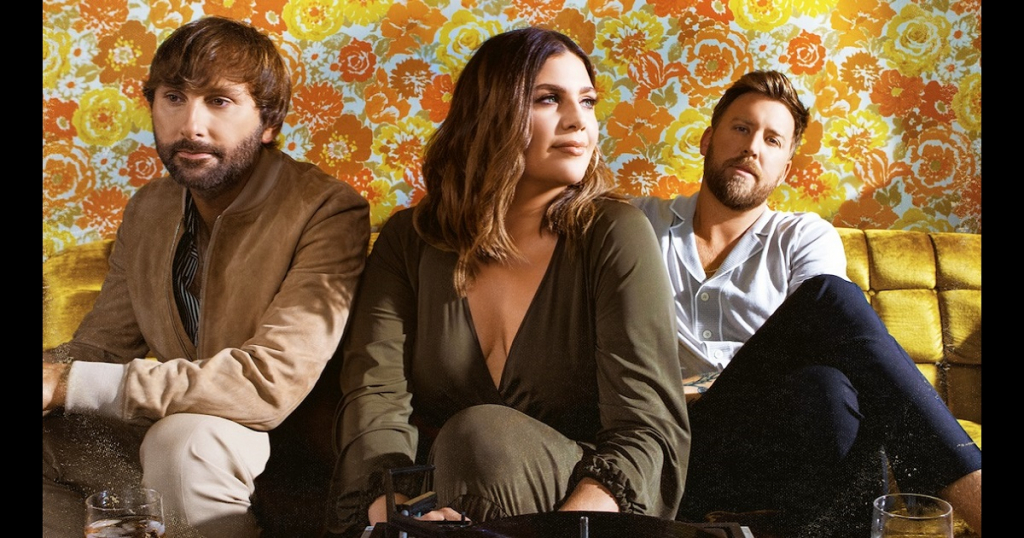 Charles Kelley from Lady A shares his family costume plans for Halloween, "My son's gonna be Velociraptor Blue. He's really into dinosaurs, so he's this Jurassic Park character. And I'm Owen the trainer. And Cassie is Claire, the park manager. So, we have our family costumes. They're ready."
Dave Haywood from Lady A says his Halloween costume is one that compliments his daughter's costume. "I'm joining in with my three-year-old, Lillie. She's gonna be Belle and I'm gonna be The Beast. So, I've got my costume, my little Disney Beast costume, and she's got her Belle dress and jewelry ready to go, and we're excited about it. My son wants to do like a Minecraft thing. I know a lot of his buddies are playing it too, but he's doin' a Minecraft sort of costume."
While she might have something planned by now, a couple of days ago Hillary Scott from Lady A was like most moms around this time of year when it comes to Halloween and costumes for kids, "So, I am gonna be a total transparent mom and say that we don't know yet. And it's getting so close to Halloween but we don't know. It might be homemade costumes this year. We'll just have to see."
While they're working on family costumes these days, the trio recalls a time when they did a band costume of Brooks & Dunn and Reba McEntire.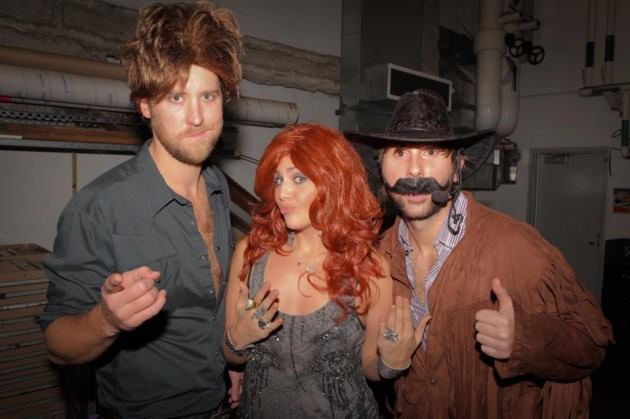 Lauren Alaina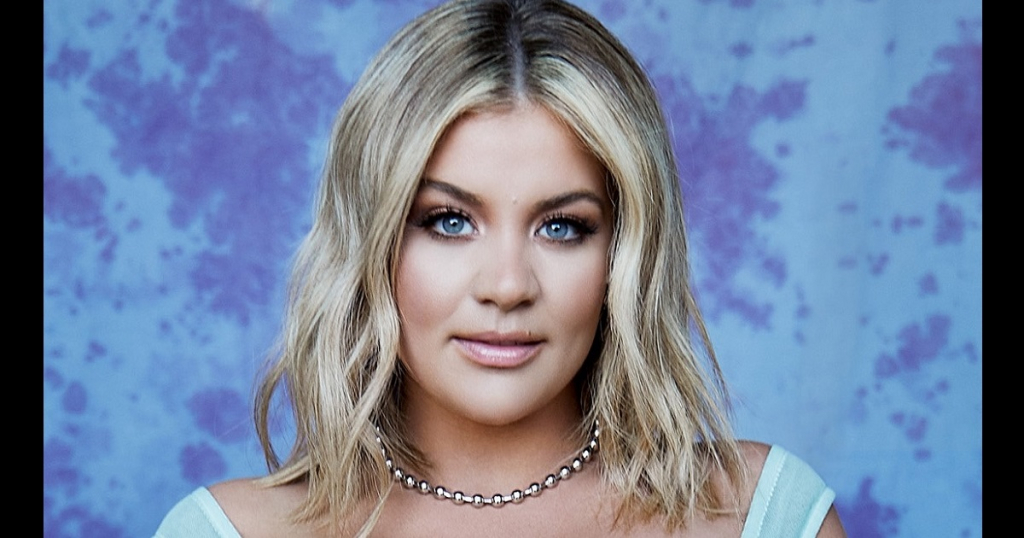 Lauren Alaina took to social media to share with her fans that she was trying out a few costumes for this Halloween
Lauren's other costume option recreates Dolly Parton's iconic 1978 Playboy magazine cover…
Josh Turner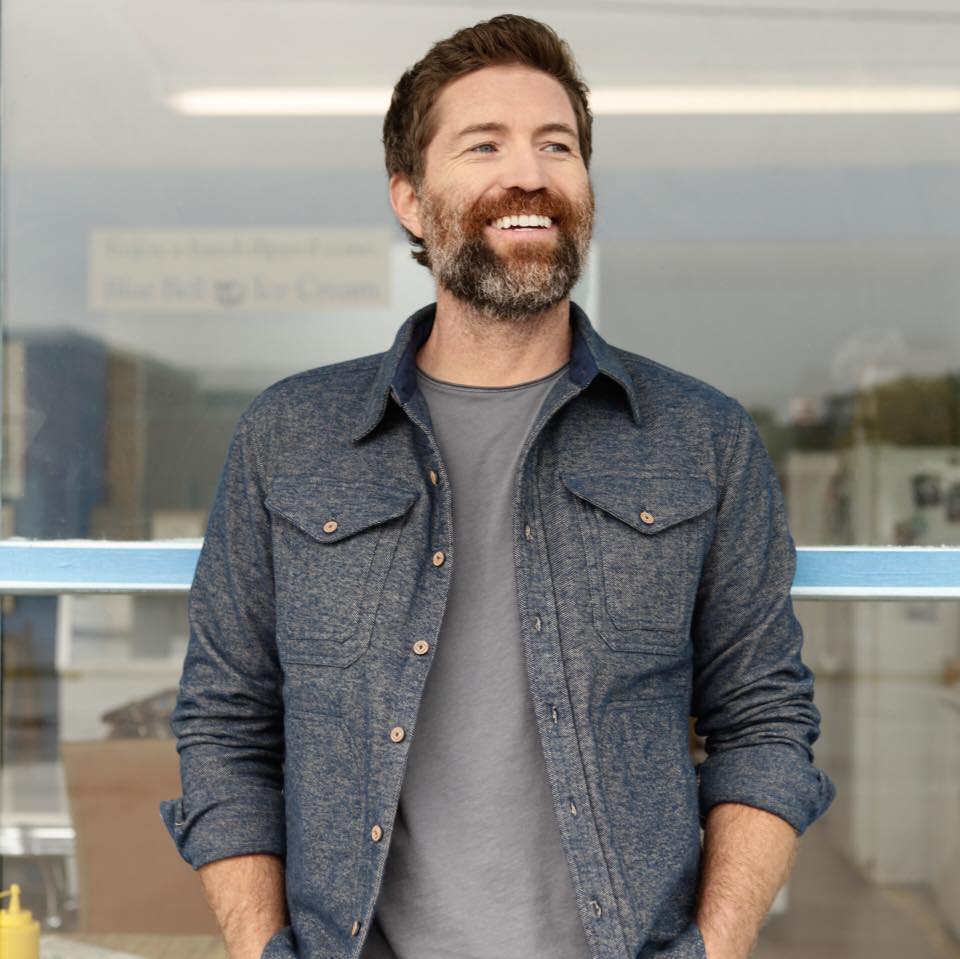 Josh Turner recalls a time when his facial hair really helped out at Halloween, "My favorite family costume was from a couple of years ago when I had my six-and-a-half-month-old beard going, and me and the whole family dressed up as Star Wars characters. So, I was a young Obi Wan Kenobi, Jennifer was Princess Leia, Colby and Marion were Storm Troopers, Hampton was Darth Vadar and Hawk was, I guess, pretty much still a baby, and he dressed up as Yoda. It was pretty classic."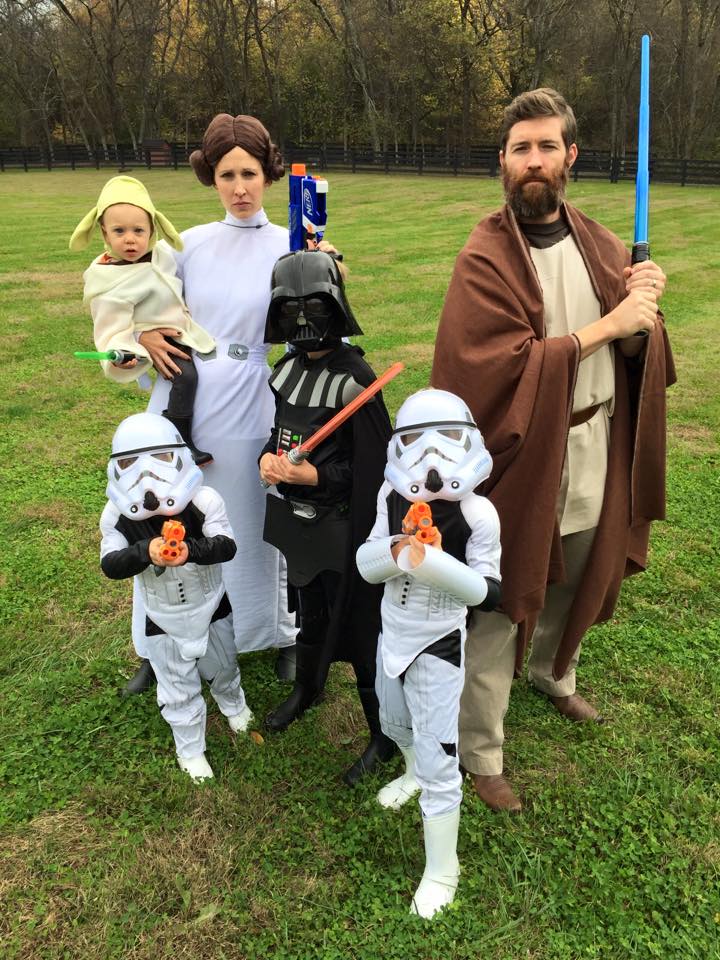 Liddy Clark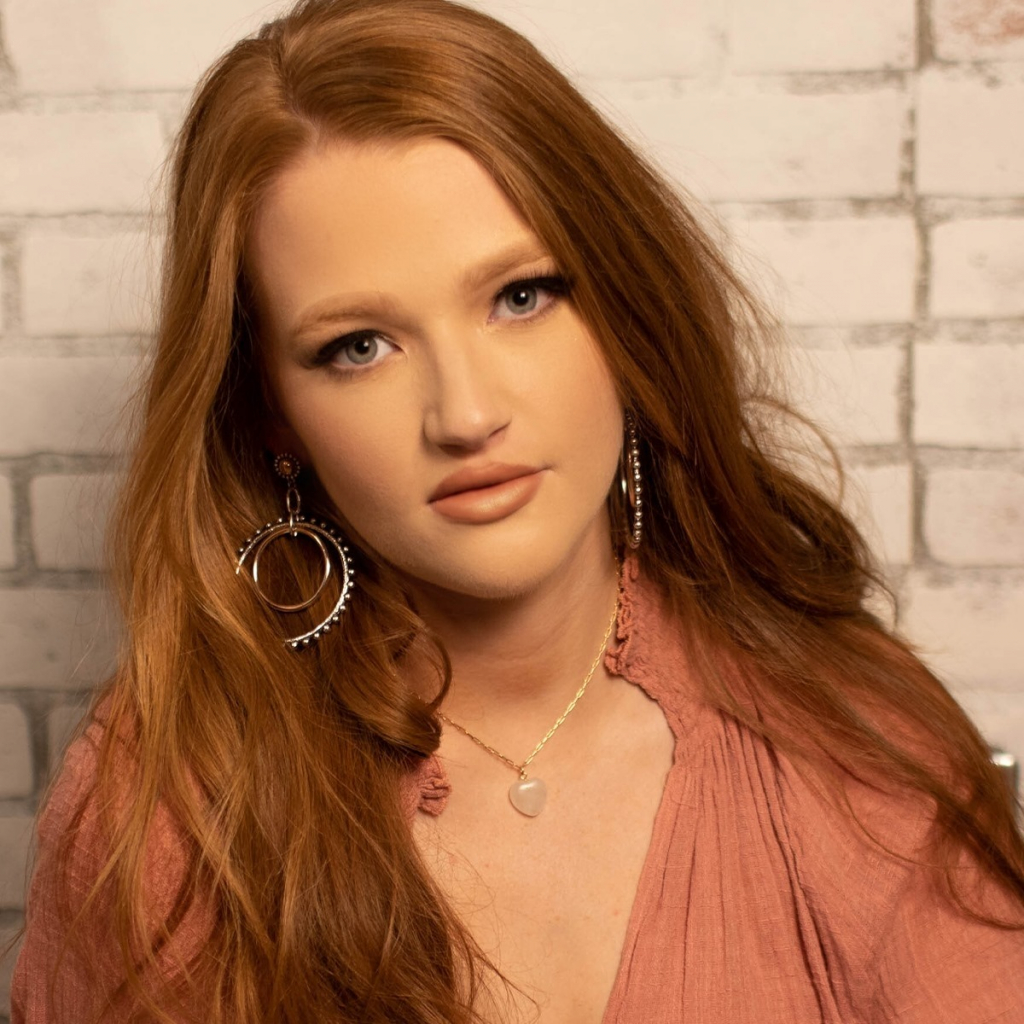 Liddy Clark shares one of her favorite Halloween memories, "I remember when I was younger when my Dad would take me & my brothers to pick out pumpkins & we'd spend the entire day trying to carve them on our front porch. It was incredibly wholesome, and so difficult."
After the pumpkins are done – it was costume time, Liddy says "I have so many good ones! I really loved Kim Possible costume & my Guy Fieri costume!"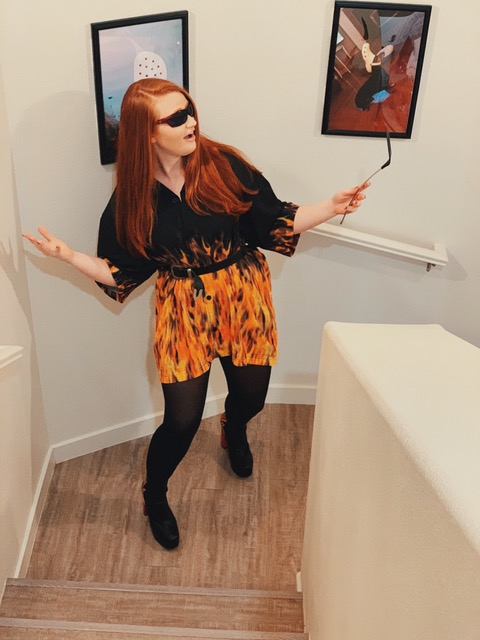 What's Liddy favorite choice from flavortown, "Twix! Best candy by far!"
Reba McEntire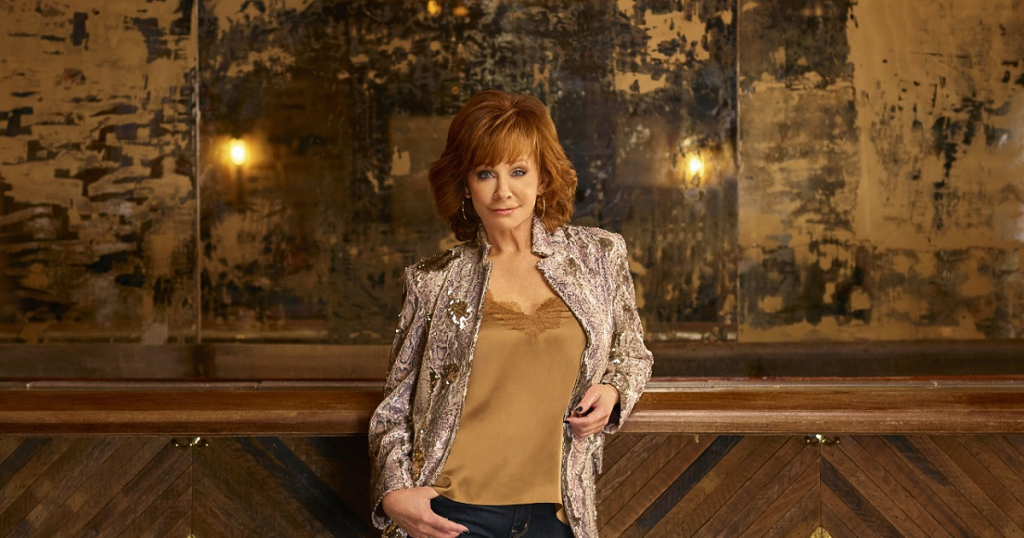 Reba McEntire shares a prank that her Halloween-loving boyfriend, Rex Linn, pulled on her last year, "Rex's favorite holiday is Halloween. Last year he ordered from Costco a 7-foot werewolf with a motion sensor in it and he put it in my bathroom. And then when I walked in there, it moved and growled at me. I was very upset. I said, 'Everybody who had anything to do with it, you're all fired!' Then I started giggling. Then I was pretty flattered that he went to all that trouble to scare me, and then we took it to every place we could to scare everybody else. We had a blast with it. We love Halloween. Unfortunately, we didn't get to have a Halloween party last year because of COVID, but I have no idea what he's got planned this year, but I'm sure it's gonna be a lot of fun."
Ashley McBryde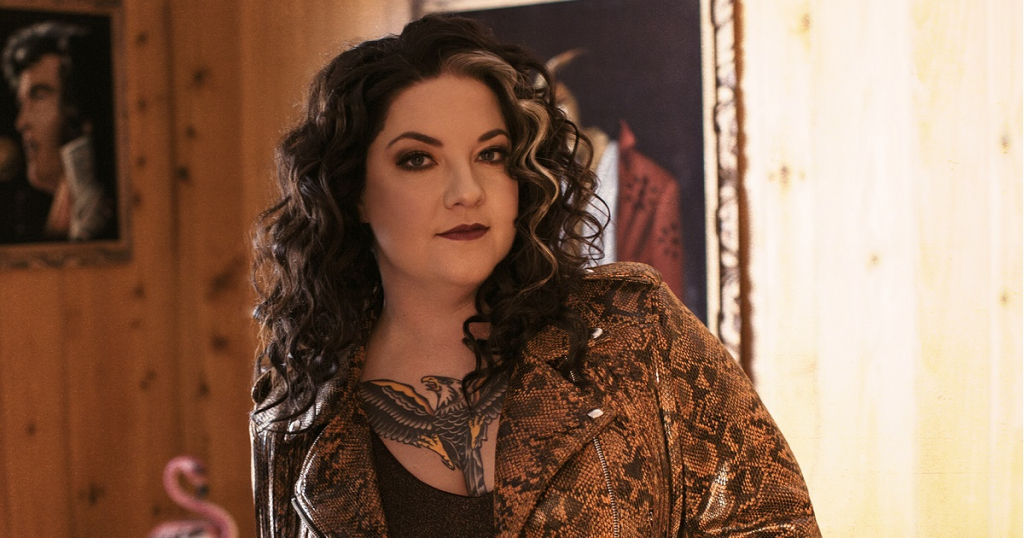 Ashley McBryde loves Halloween, and she recalls not only her favorite Halloween costume, but her favorite memory of Halloween as well, "My friends and I take Halloween really seriously, and we try to have a themed party every year. One year we did superheroes only. We did it in East Nashville where there was super likely there would be children stopping by for candy. We had Thor, and we had the Green Arrow, we had two different versions of Batman…we had 1960s Batman, we had the Dark Knight Batman, we had Penguin, we had the Hulk. I got to be Wonder Woman…this was back when I was the size and shape, this was a few years ago, when I was the size and shape that I could wear a spandex thing all night if I wanted to and look decent. My favorite part of it was, we'd sit on the porch and kids would come by and they would see super heroes, and they would tell their parents 'Mom! It's Batman!' and they would run up on the porch and we'd give them candy, and some of them were dressed as superheroes too! Of course, it's Halloween. And we would say 'We've been fighting crime all night, where have you been!' and they were like 'We've been getting candy!' That was, hands down, my favorite Halloween, so that gets to be my favorite costume."
Walker County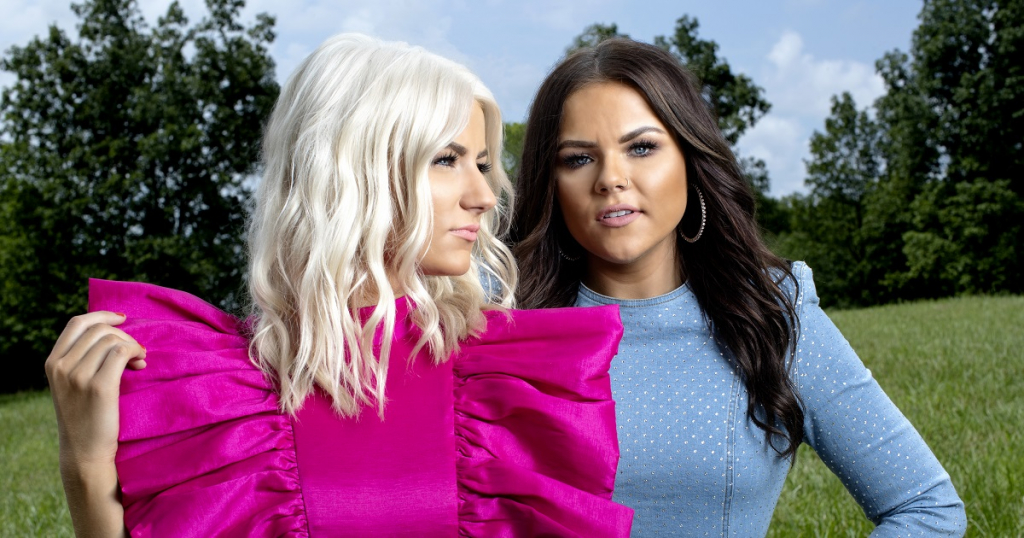 Walker County's Ivy recalls that Halloween wasn't just trick-or-treating for her and sister Sophie, the holiday also meant working, "When we were younger for about 3 Halloween's, Sophie and I worked at a Haunted trail! I would play the guitar and sing by the campfire to grab the people's attention, and then Sophie would run out from behind the trees dressed as a tiny scary grandma! Needless to say we scared a lot of people!"
When they weren't working, Ivy and Sophie recall dressing up for Halloween.
Ivy: "My favorite costume was when I dressed up as 'bad Girl Sandy' in 5th grade! I had been obsessed with the movie Grease, and I could wait to pretend to be Sandy!"
Sophie: "And while Ivy was dressing up as something usually very girlie, I would like to think a little outside of the box! One of my favorite Halloween costumes was when I dressed up as Laura Ingalls! It's funny, but my mom and I loved Little House on the Prairie so I was inspired!"
While they didn't share those costumes, they did dig up this gem from their Halloween past.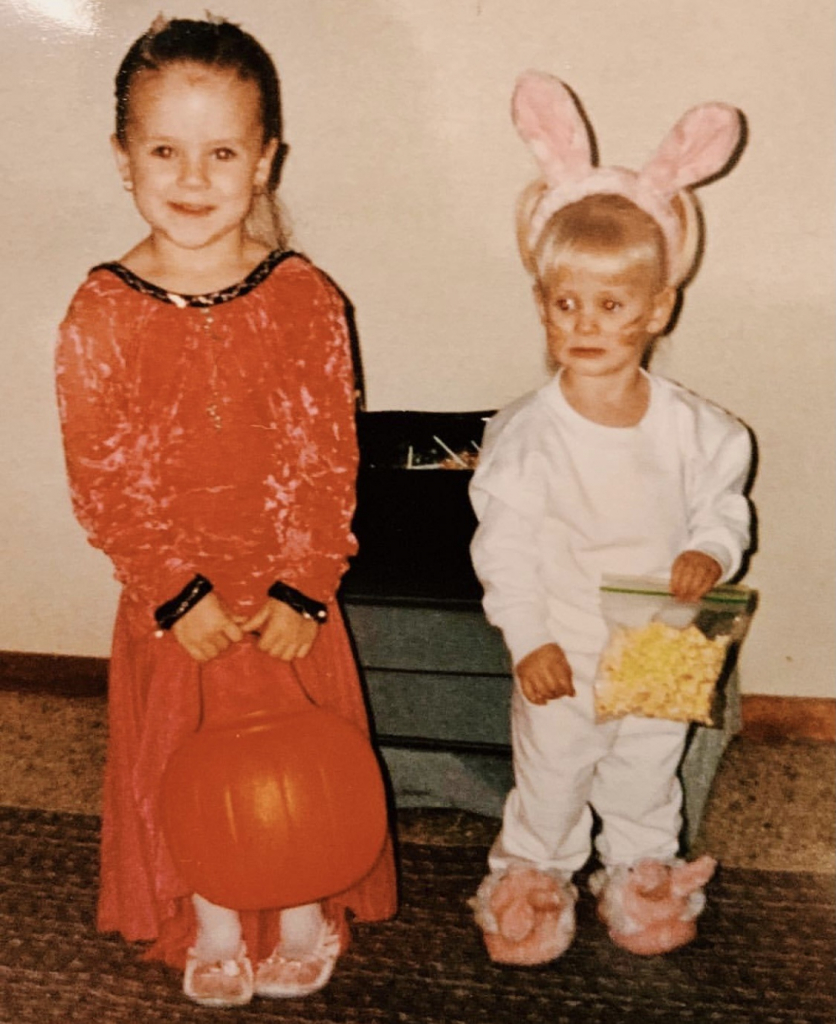 Tenille Arts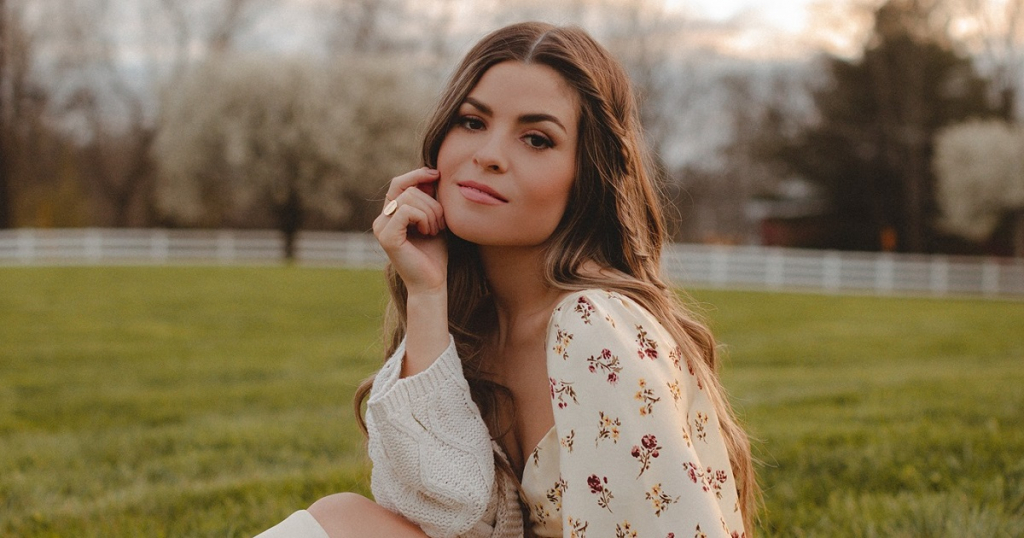 Rut-Roh! Tenille Arts decided on a group Halloween costume this year thanks to her boyfriend, and a couple of other friends.