The Bellamy Brothers' new album, Covers From The Brothers, is available now!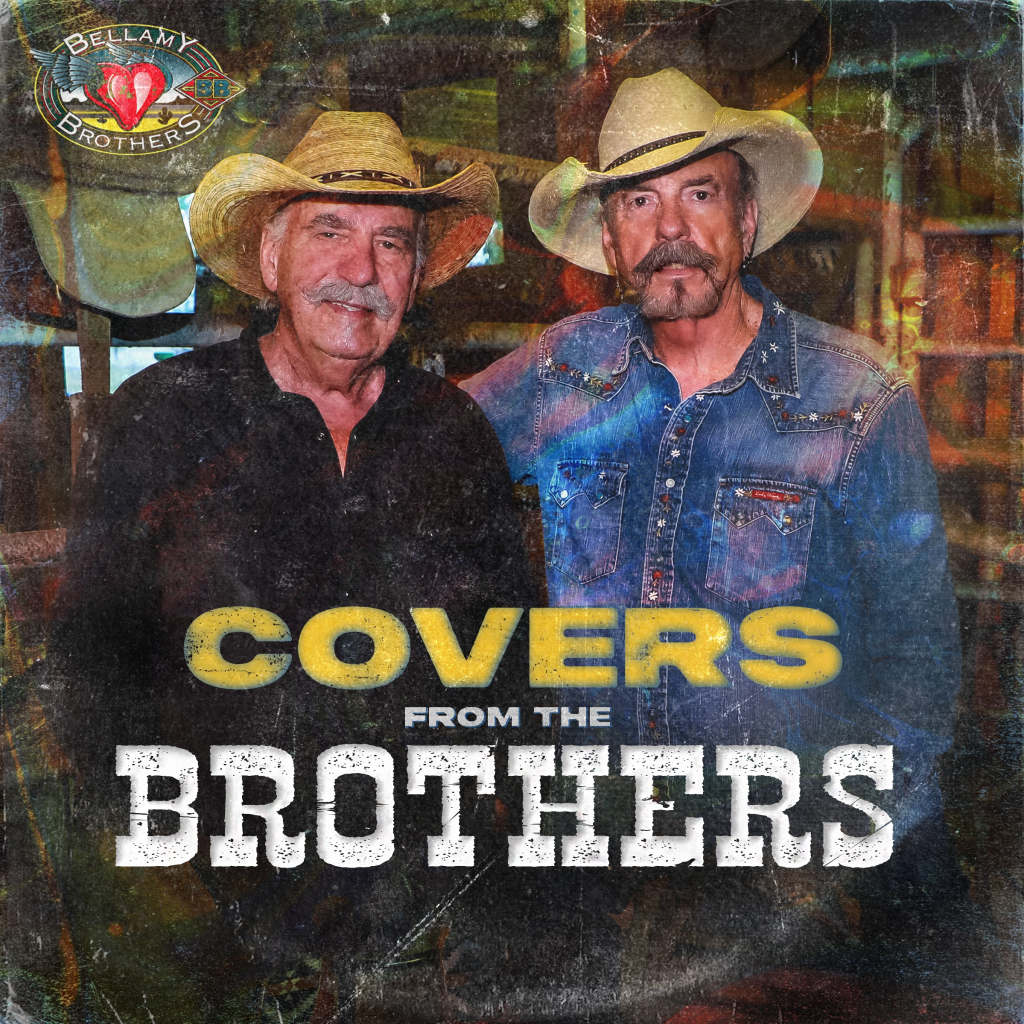 While David and Howard Bellamy have been making music for more than 40 years, with 50-plus albums to their credit, this new project is a first in their career…that started with them getting a request from a European record label.
David explains, "This whole thing started because we cut a couple of covers in Europe, and they were talking to us about cutting 'You Lost That Loving Feelin" and we were like 'Oh, no, we could never do that…that's a sacred song."
Howard adds, "Once we heard it back, we were like 'Well, this is not bad'" David was also encouraged by the results, "Yeah, let's keep going."
While a song like "You Lost That Loving Feelin'" is arranged for two singers, a lot of the songs on Covers From The Brothers were originally recorded by solo artists.
David says, "I guess the challenge for us was to do these songs in harmony…you know, with two people singing. Making them the Brothers sound, because some of them were solo singers. Some of them lent themselves more to harmonies, than others. But finding that key, and finding that just right thing to have, and then knowing what licks to use from the original or when it didn't really matter."
Howard says that in the end, "I think the advantage we have is that we kind of sound like we sound no matter what song we do."
Covers From The Brothers track listing;
1. "The Most Beautiful Girl"
2. "Lord, I Hope This Day is Good"
3. "Devoted to You"
4. "I Can Help" Feat. Dennis Quaid
5. "Games People Play"
6. "Knockin' on Heaven's Door"
7. "It's a Heartache"
8. "Never Ending Love"
9. "Ride 'Em Cowboy"
10. "I Just Called to Say I Love You"
11. "(Sittin' On) The Dock of the Bay"
12. "You've Lost That Loving Feelin'"
At one point on the album thought the duo becomes a trio – as actor/singer Dennis Quaid joined The Bellamy Brothers in the studio.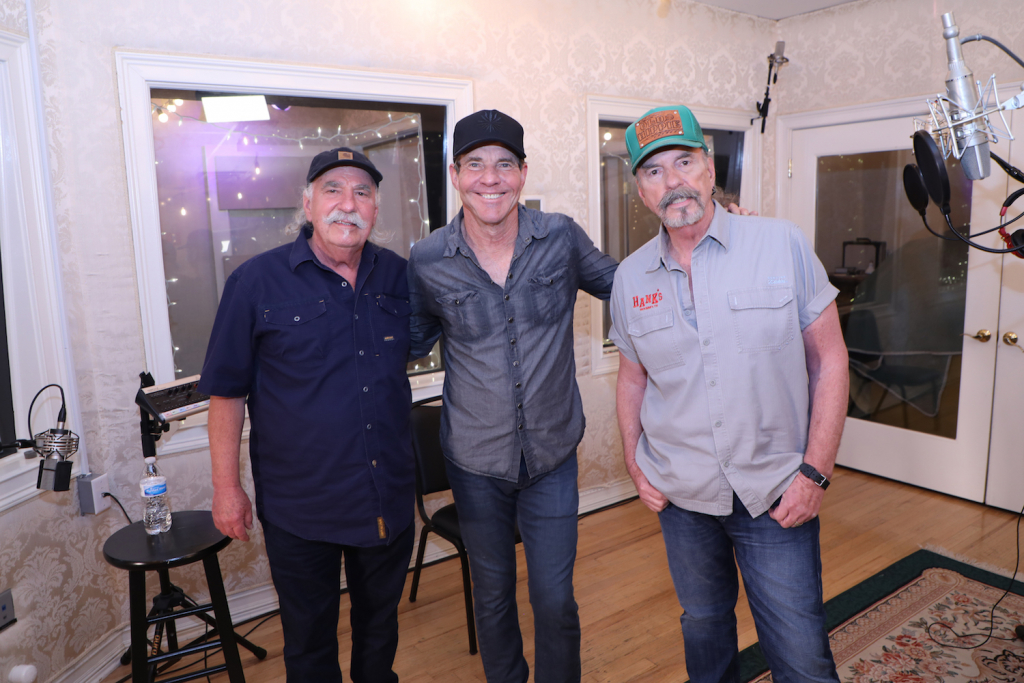 David explains how the collaboration happened, "That was a lot of fun. We met Dennis working on a couple of projects with our publicist…Dennis likes a lot of the same music, so when we cut the track for 'I Can Help' I ask our publicist, 'Hey, do you think Dennis would want to sing on this?' So, we got him in there and it turned out really great. We had a lot of fun doing it."
So, which song on the new album surprised the Bellamy Brothers the most after hearing the final results. It was their cover of Steve Wonder's classic "I Just Called To Say I Love" – which Howard says "It surprised me because it actually ended up having our sound."
Fans will be able to hear…and see, the Bellamy Brothers live and in-person as David and Howard will be on the road until the end of the year.
Bellamy Brothers – 2021 tour dates;
Oct. 22 – Odawa Casino – Petoskey, Mich.
Oct. 23 – W.C. Peterson Auditorium – Ishpeming, Mich.
Oct. 28 – Brauntex Performing Arts Theatre – New Braunfels, Texas
Oct. 29 – H.E.B. Center – Cedar Park, Texas
Oct. 31 – Autumn Daze – Ennis, Texas
Nov. 5 – Southern Junction Live – Rockwall, Texas
Nov. 10 – Wickenburg Community Center – Wickenburg, Ariz.
Nov. 11 – Higley Center – Gilbert, Ariz.
Nov. 12 – Old Tombstone Western Theme Park – Tombstone, Ariz.
Nov. 13 – Warehouse 25 Sixty-Five – Grand Junction, Colo.
Nov. 19 – Northern Lights Casino – Walker, Minn.
Nov. 20 – Dakota Magic Casino – Hankinson, N.D.
Nov. 26 – Margaritaville Resort Casino – Bossier City, La.
Nov. 27 – Dosey Doe – The Woodlands, Texas
Dec. 3 – Las Palmas Race Park – Mission, Texas
Dec. 4 – The Old Coupland Inn & Dancehall – Coupland, Texas
Dec. 11 – Florida Cracker Christmas – Brooksville, Fla.
Dec. 17 – First Avenue Club – Iowa City, Iowa
Dec. 18 – Southbound Bar & Grill – Springfield, Mo.
Dec. 31 – Sugar Creek Casino – Hinton, Okla.
Along with their new covers, fans will be treated to the duo's classic hits.
Covers From The Brothers, by the Bellamy Brothers is available now.
Photo Credits: Derrek Kupish – dkupish productions